I normally do this post on the 1st of every month. I missed last month's Currently post completely because I was so busy with work, so I figure while I'm still in May I should post my Currently post while I have the chance!
Current Book(s):

I'm in the middle of the third book of Fablehaven and the newest book from the Sookie Stackhouse series. I've kinda had to put books on the back burner due to my crazy work schedule. But I'm trucking along through these two at a slow but steady pace.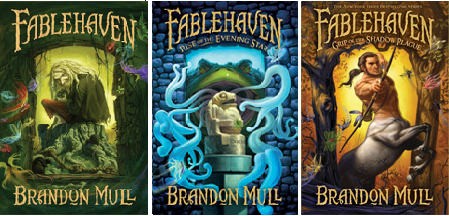 I started reading the Fablehaven series after my husband recommended them for our kids to read. I wasn't all that impressed with the first one as an adult read, but the second and third have been surprisingly better and more in depth that the first. I would recommend them to anyone who has kids that like reading adventures.
Of course I'm hooked on Sookie, so I interrupted the Fablehaven book to start this one that just came out. I haven't read far enough into this one to have an opinion yet....but it's Sookie, so I'm sure it'll be a good one!