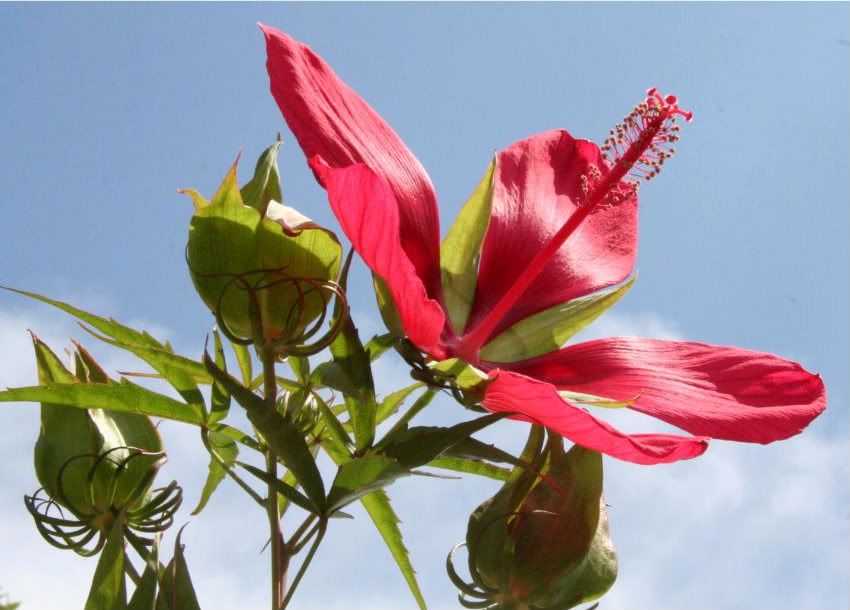 This plant is Native to North America, grows to about 7 ft tall, and dies back every winter, only to return in the spring. The flowers, which last only a day, are the most beautiful crimson red. This plant likes full sun, and needs average water to thrive. Texas Star is a really great addition to the back of any native garden!
As a side note: I was watching the news a couple of years ago, and they were showing a story about a man who called the police because his neighbor was growing marijuana in his front yard. It turns out the neighbor was actually growing the Texas Star Hibiscus, whose leaves resemble a marijuana leaf. Pretty funny!
This plant made my day! How 'bout yours?